Walker Engineered Products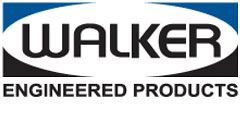 Walker Engineered Products focuses on providing the food, beverage, dairy, pharmaceutical, fine chemicals and personal care industries with a full range of high value, high-quality stainless steel process tanks, storage vessels and stainless steel custom fabrications built to meet and exceed the most challenging applications.
Walker builds a broad range of stainless steel products for storage, mixing and blending including process tanks, round horizontal and vertical storage silo tanks. For process tanks, they offer a wide range of agitation technologies including turbine, sweep, scraped surface and counter-rotating, as well as numerous heat transfer solutions.
Part Number
Description
Pictures
Details

2-221

WALKER TANK
O-RING
Details »

3132-BO

WALKER TANK
SAMPLE VALVE STEM O-RING
Details »

44562

WALKER TANK
WALKER 2" AGITATOR SLINGER
Details »

7030000035

WALKER TANK
NOSE SL 07 NITRL
Details »

7030000079

WALKER TANK
NOSE SEAL
Details »

7030002579

WALKER TANK
BEARING BODY O-RING
Details »

AGC0050261

WALKER TANK
REAR SEAL BODY
Details »

AGC0050325

WALKER TANK
NOSE BEARING, W/O-RING
Details »

AGC0050350

WALKER TANK
NOSE SEAL
Details »

AGC0050353

WALKER TANK
NOSE SEAL 1.50 ID USDA NITRILE, 1.25" LONG
Details »

GKBU200244

WALKER TANK
1" QUAD RING
Details »

GKT0000532

WALKER TANK
VITON SAMPLE VALVE O-RING
Details »

GKT0200177

WALKER TANK
SAMPLE PORT O-RING
Details »

GKT0200199

WALKER TANK
O-RING, BOTTOM GUIDE BEARING INSERT
Details »

GKTBU0200177

WALKER TANK
VALVE STEM O-RING
Details »

GKTBU0200194

WALKER TANK
BEARING BODY, O-RING
Details »

GKTBU0200199

WALKER TANK
BEARING BODY, O-RING
Details »

GKTBU0200221

WALKER TANK
O-RING
Details »

GKTBU0200228

WALKER TANK
O-RING, TOP SHAFT SEAL
Details »

GKTV200300

WALKER TANK
O-RING, SAMPLE VALVE, VITON
Details »

GKTV200304

WALKER TANK
O-RING, BEARING, VITON
Details »

HT-3C-19"

WALKER TANK
WALKER MANWAY GASKET
Details »

MWY0720106

WALKER TANK
VALVE SPRING
Details »

MWY0720110

WALKER TANK
END CLIP
Details »
---